Although the young royal couple aren't yet married, Meghan Markle seems to have already made an immense impact on her fiance's life and not in a way you may expect.
Prince Harry has always been well-known for his outgoing lifestyle, but a recent rumour claims he's been battling his own addiction behind-the-scenes.
Meghan who is all about fitness and wellbeing has encouraged Prince Harry to beat his addiction of smoking and cut the habit out of his life once and for all. She once said in an interview: "Running has always been my form of moving meditation", therefore it seems she's going to lead Harry down the same path when it comes to her regimes.
Harry reportedly used to smoke approximately a packet of cigarettes per day, but that came to an abrupt stop as soon as the pair began dating.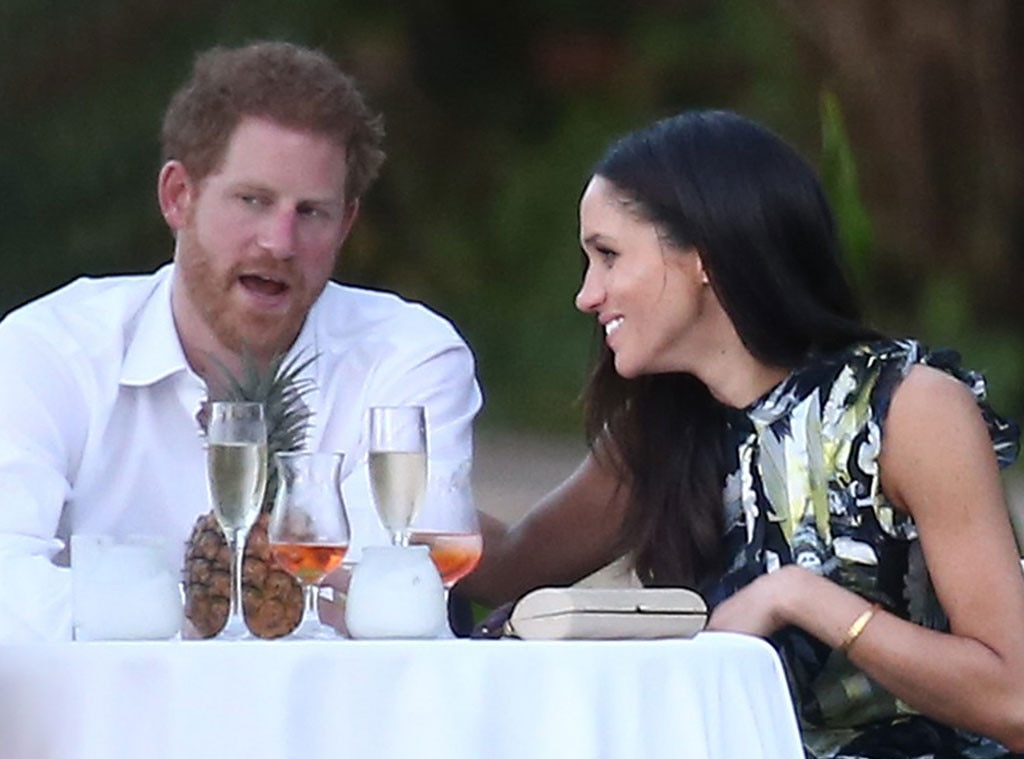 In an interview with the Daily Mail, a friend stated: "Harry has promised no smoking at all at home. It's not nice for Meghan as a non-smoker. So there's no more hanging out of the window for a quick puff. Harry has quit for Meghan."
Whilst another insider told Hollywoodlife.com that Meghan is "so happy that Harry quit smoking," and "absolutely despises the smell of smoke and she always hated kissing Harry after he had been smoking."
"Meghan knows how tough it was for Harry to quit, so she really appreciates him quitting just for her. Harry says it's the least he can do though, seeing as Meghan is moving to the other side of the world and giving up her acting career." They added.
Harry reportedly began smoking back in his school days of Eton, therefore it's been a habit he's been used to for a number of years and not an easy one to let go of. He's also been spotted on the occasion having a quick light-up when out with friends or during evening social situations.
Talking about how he first started smoking, Harry stated back in 2015:  "I didn't enjoy school at all. I would like to have come to a place like this. When I was at school I wanted to be the bad boy."
Smoking is in fact banned in most of the palaces, including Kensington Palace where the pair live and the Queen's residence of Buckingham Palace. The non-smoking rule was changed back in 2016, so Harry's been used to resisting the temptation of a quick puff  – even within his own home.
The only palace in which smoking is still allowed is Clarence House, which is the residence of Prince Charles and Camilla, however, Charles reportedly hates the act of smoking so much, he's unofficially banned the act within the grounds of the property.
Whilst you're probably all feeling a tad sorry for Harry, who can blame Meghan for asking him to give up something so simple? In comparison, she's had to give up almost her whole life as she's ever known it – her home in the states and a flourishing acting career; in order to perform royal duties. Not only this, but she's also had to cut social media out of her life completely and is even about to change from a Canadian to a British passport.
The pair announced their engagement late last month and on Friday 15th December, the couple publicised their agreed wedding date. According to official reports, Prince Harry and Meghan are set to tie the knot on 19th May 2018 at St George's Chapel at Windsor Castle.
In a statement, Kensington Palace said: "His Royal Highness Prince Henry of Wales and Ms. Meghan Markle will marry on 19th May 2018. Today's announcement follows earlier confirmation of the month of the wedding and its location at St George's Chapel, Windsor Castle."
However, some royal fans have been left furious by the decision, as their big day is set to clash against another huge event – the FA Cup final. Sorry lads, I'm sure you're devastated about this.
So what's that going to mean for the TV schedule? Apparently, Sky isn't worried by the news and the channel will work their schedule around the royal occasion if needs be.
A spokesperson for Sky said: "With millions coming together to watch both events at home and around the world, it will be a day to celebrate."
However, sports writer Si Lloyd has a completely different viewpoint and made the statement: "The FA Cup final clashes with the Royal Wedding. I don't understand why the FA's president can't use his influence and get it rescheduled. There's plenty of other days his brother can get married."
Others jumped on Twitter to express their concern:
"You don't get married on FA Cup final day, every bloke knows that! Not sure William will be happy." One user quipped.
"Be an absolute disgrace if the FA Cup Final is shunted from BBC One to BBC 2 because of the Royal wedding" another wrote.
"With the FA Cup final on the same day as Prince Harry and Meghan Markle wedding let's hope the BBC push any Royal Wedding coverage to BBC2 or the red button given the Cup final was in the diary 1st"
Before another hilariously added: "The FA Cup final clashes with the Royal Wedding. I don't understand why the FA's president can't use his influence and get it rescheduled. There's plenty of other days his brother can get married."
The date has also infuriated some who claim that the big day which falls on Saturday is making it look even less likely that Britain will be entitled to another bank holiday.
"Wait, so the ONLY reason to care at all about another f******Royal Wedding (or anything the Royal Family decide to do) isn't going to happen? Surely the people are entitled to a Bank Holiday for having to deal with all this guff for the next 5 months!" one Tweeter said.
Whilst another agreed: "Do know what May really needs @KensingtonRoyal? Another bank holiday.  May 21st looking distinctly optional.  Harry & Meghan, on behalf of a hungover, football-loving nation, please could you put in a good word over Christmas? Thankyou!"